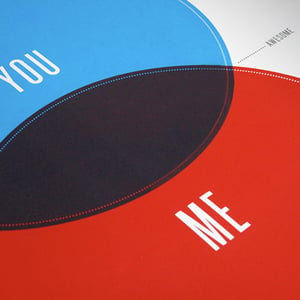 $

44.00
As you can see, this diagram clearly states that when you and I are together it is seriously awesome!
3rd Edition is in the works! Stay Tuned!!
DIMENSIONS
19" × 25"
STOCK
100# Cover Pop-Tone Sweet Tooth by French Paper Co.
SHIPPING
You+Me will travel by USPS Priority Mail in plenty of warm packaging (a sturdy 5" tube to maximize ruggedness and minimize curling) to protect her while she's on her journey to her new home. If you would like her to travel a different way, email me and I will be happy to to discuss alternative shipping options.